Send an envelope that makes them want to look inside.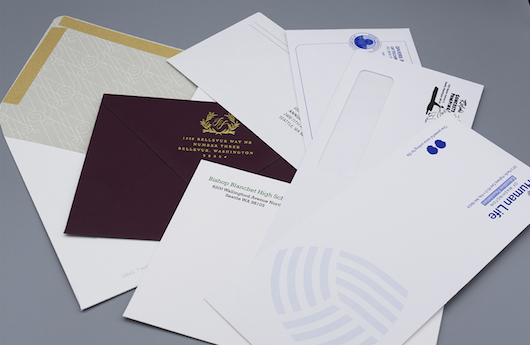 Along with a custom letterhead, invoice, and business card, an envelope is an important piece of your company's visual identity.
We'll help you stand out in the mail with a wide range of envelope styles in standard and custom sizes and options. We offer free product samples.