Order a sample kit to see for yourself.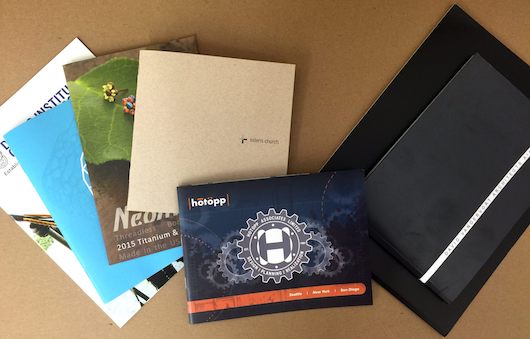 We're big believers in the "kick the tires" approach to buying.
That's why we love sending out sample kits. You get to see the amazing work we do and know you'll be getting the very best quality. Fill out the information below and a sample kit will be on its way.
Our sample kit includes examples of various print work that we have done, demonstrating the print quality we provide. Quality starts with the artwork, so we've included some in the kit. The samples will help you set up your files in order to ensure you receive the highest quality product for your own materials. We offer free product samples.
Sample Kit Items:
Our "Tips" sheet for how files should be sent to Nikko Media. Following these tips will increase the likelihood that your product will come out the way it was intended and will help the project move efficiently through the printing process without incurring additional expenses.
Also included are a UV-coated, offset printed CMYK color-build chart and digital toner based color-build chart, so you can see how colors are printed using color values.
In addition we have provided a company product brochure displaying different products and services Nikko Media has to offer.