100% Satisfaction Guaranteed.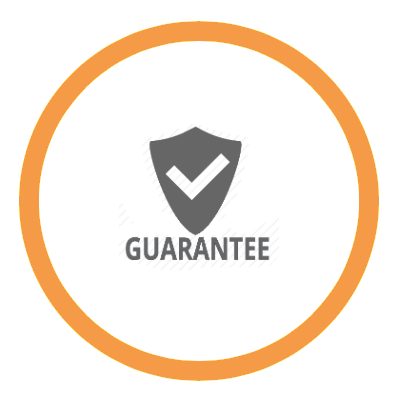 REST ASSURED, we will take the greatest care of your printing needs.
Nikko Media is built on quality of product and customer service.
If you aren't fully satisfied with your printed piece by Nikko Media, we will either reprint it or provide a refund, with the following terms and conditions:
Full refund guarantee does not apply to any shipping claims.
We will reprint orders damaged or lost by UPS or FedEx, if shipped using the Nikko Media account, at our expense.
We reserve the right to have you return the original order in full, at our cost, before reprinting or refunding your order.
Maximum refund per order or customer is $1,500.
The only remedy for problems with orders over $1,500 is reprinting of the order to correct product defects.
This guarantee is limited to an exact reprint of the original print order (no artwork changes), quantity, or refund of the purchase price of the order.
We are not responsible for any damages or claims incurred by you or your business because you received printed materials which are defective or incomplete or which you received later than the estimated delivery date.
This guarantee does not cover fees for any mailing services or postage or associated incidental or consequential damages or claims.
Nikko Media is not liable for any U.S. Postal Service errors, including loss or delay.
Why Choose Us

Expertise
We are professionals in our industry. With over 30 years of experience in commercial printing, no one in the Northwest offers more printing knowledge and expertise.

Selection
We offer the full range of printing services and products all under one roof. If it's done, we do it. If it exists, we offer it (and if it doesn't, we can probably make it).

Service
We love what we do and seeing our customers thrilled with our work. We'll go out of our way to make sure you receive exceptional results, delivered on budget and on time.

Quality
We take pride in delivering exceptional results every day. Our state-of-the-art equipment operated by real professionals ensures the highest print quality available.
What our clients say
Karen Chappell
I have worked with Nikko Media for several years and they provide excellent customer service and high-quality printing. They are extremely knowledgeable and always willing to share their expertise.
Karen C.
Red Fyve Design
Katya Matanovich
Washington Women's Foundation has counted on Nikko Media for all our printing needs for years. The staff is amazing and does high quality work. They take the time to learn about a project and do it right.
Katya M.
Washington Women's Foundation
Camille Robinson
I just received the invitations from Nikko Media and I wanted to say they are STUNNING. The team did such a good job - colors are spot on, the duplexing is seamless and everything is perfect. Thank you!
Camille R.
Robinson Design + Paperie