Proofs, Dies, … Printing can be complicated.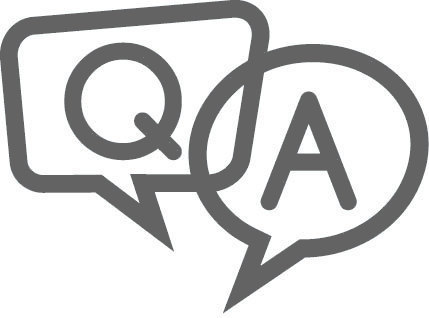 Please contact us if you don't see the answer to your question.
What is a "proof"?
A proof is a way of ensuring that we have set your type accurately, all pages are accounted for, and everything is positioned according to your requirements. Typically, we will produce a proof, which will be sent to you online as a PDF file or printed digitally on paper. Your proof can be viewed in our office or delivered to you in person.
How long does it take for you to complete my order?
We go to great lengths to meet your most stringent demands. Our general turnaround time is 1-9 working days, depending on what the client has specified. Our least expensive option is the default turnaround time of 9 working days.
When does turnaround time start?
Turnaround time starts as soon as the customer has completely reviewed and approved the final proof sent by Nikko Media.
Why do I need to look at a proof if I've already given you everything I need to have done?
We absolutely will not print your order without your approval – period. Your approval on the final proof is Nikko Media's assurance that you have looked over every aspect of our proofing work and approve it as accurate and that all pages are accounted for. Our machines with their settings are different from yours. It benefits everyone if errors are caught in the proofing process rather than after the job is completed and delivered.
How do I go about getting a custom estimate from you?
Well, since you are here, we would suggest you use our online estimate request form. Otherwise, the best way to ensure that we get all the information necessary to do an accurate quote is to give us a call and talk with one of our customer service representatives. Please see our Contact Us page under About Us.
What are your phone number and operating hours?
You can call us at Nikko Media at (206)343-0942 from 8am to 5pm PST, Monday through Friday. You can send an email at any time.
What about privacy and security?
No information we collect for order processing or from inquiries is shared with any other company or website. Your information is used only to contact you when necessary. Credit card information is only used to bill you for products and services ordered.
Products/Ordering
Will my job match what I see on my monitor?
Because of the wide differences in monitor calibration and the different technologies used, some printed colors might not exactly match the colors on your specific monitor. It is important to note the differences of RGB (red, green, and blue), which are what computer monitors use, and CMYK (cyan, magenta, yellow and black), the ink colors used in commercial printing. Download our color swatch PDF or order our Nikko Media sample kit, which contains a monitor color calibration chart. This will help you predict how your print will look.
How long will it take for me to get the proof of my job?
Once you have placed your order and we have received your electronic files, you should get it within 1 business day. If you must have it sooner, give us a call. We are here to help.
How long will it take to get my order?
Most jobs will be shipped within 4-7 business days after you approve your proof online. Shipping by FedEx Ground takes from 1 to 5 business days, depending on your location.
How can I get my order even faster?
Our standard service is quite fast. For most products, we ship your order within 1-9 business days after you approve your proof online. If you want to receive your order faster, let us know, and we can arrange for a faster delivery service (please note additional charges might apply depending on the day of service chosen).
Will I always receive exactly the quantity I order?
Most of the time we ship to you slightly more than you ordered, free of charge. On occasion, we ship slightly fewer pieces than you ordered. Printing industry trade standards allow for underages of up to 5%. If you plan to send your print order to a mailing list or need a guaranteed quantity, we recommend that you order 5% over the minimum quantity you need.
Mailing Services
Can you mail my postcards, brochures, etc. if I send you a mailing list?
Yes! For postcards, brochures and newsletters, Nikko Media will be glad to mail your material to a list of mailing addresses that you supply. Please let us know ahead of time so we can accommodate our mailing schedule.
File Preparation
Can I send you documents created in MS Word or PowerPoint?
Yes, but not recommended. If you have created documents in Word or PowerPoint that contain photos, clip-art, or other color images, send them in along with your file. Photos and images need to be high resolution. Word and PowerPoint are not commercial graphics programs, so they are more difficult to print from while maintaining our high standard of quality.
What other file formats can you take?
We have a Mac-based workflow that supports all the current versions of mainline graphics programs. These include InDesign, Illustrator, Photoshop, or any file output as a PDF.
How can I send you my files?
We can take your files by email, FTP, CD, DVD, zip disk, or USB flash drive.
What is the difference between the RGB and CMYK color space and why does it matter?
RGB refers to the primary colors of light, red, green and blue, that are used in monitors, television screens, digital cameras and scanners. CMYK refers to cyan, magenta, yellow, and black. These are the inks used on the press in "4-color process printing," commonly referred to as "full color printing."
The combination of RGB light creates white, while the combination of CMYK inks creates black. Therefore, it is physically impossible for the printing press to exactly reproduce colors as we see them on monitors.
Many programs have the capability to convert the layout/images from the RGB color space to the CMYK color space. We request that you convert your colors from RGB to CMYK if your tools allow you to. By doing it yourself, you have maximum control over the results. You might notice a shift in color when converting from RGB to CMYK. If you do not like the appearance in CMYK, we recommend that you make adjustments (usually lightening) while working in CMYK. Generally, you should specify CMYK color builds that look a little lighter than you want, since the dots of ink "fatten up" on press, giving you more pigment on paper than you see on your monitor. Be especially careful to keep backgrounds light if black or dark colored text will be over it so the text remains readable.
How much bleed should I have for an envelope?
1/16 inch is the correct amount since the bleed will wrap a little to the back of the envelope.
Do I need to lay out my business cards 8 or 10 per page if they will be printed more than 1 to a sheet?
No. Send us a single layout of your job, and we will handle any imposition needed on the page.

Where can I get more information on file preparation?
Our prepress employees are always available to assist you during business hours. You can reach us by email at production@nikkomedia.com, or by telephone at (206) 343-0942.
Why Choose Us

Expertise
We are professionals in our industry. With over 30 years of experience in commercial printing, no one in the Northwest offers more printing knowledge and expertise.

Selection
We offer the full range of printing services and products all under one roof. If it's done, we do it. If it exists, we offer it (and if it doesn't, we can probably make it).

Service
We love what we do and seeing our customers thrilled with our work. We'll go out of our way to make sure you receive exceptional results, delivered on budget and on time.

Quality
We take pride in delivering exceptional results every day. Our state-of-the-art equipment operated by real professionals ensures the highest print quality available.
What our clients say
Karen Chappell
I have worked with Nikko Media for several years and they provide excellent customer service and high-quality printing. They are extremely knowledgeable and always willing to share their expertise.
Karen C.
Red Fyve Design
Katya Matanovich
Washington Women's Foundation has counted on Nikko Media for all our printing needs for years. The staff is amazing and does high quality work. They take the time to learn about a project and do it right.
Katya M.
Washington Women's Foundation
Camille Robinson
I just received the invitations from Nikko Media and I wanted to say they are STUNNING. The team did such a good job - colors are spot on, the duplexing is seamless and everything is perfect. Thank you!
Camille R.
Robinson Design + Paperie