A little extra goes a long way.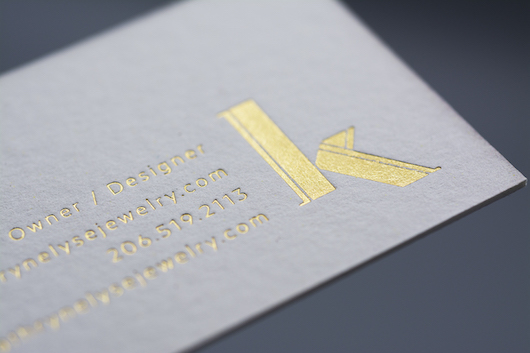 Foil stamping gives business cards, invitations, stationery, presentation folders and annual reports an extra level of craftsmanship for an elegant, and refined look.
Our craftsmen apply foil material to paper and stamp it with a custom heated die to produce an exquisite and unique design. We offer a huge assortment of foils in myriad colors, as well as finishes ranging from matte to shiny and holographic. Foil stamping can also be combined with embossing to create an amazing, three-dimensional image. We offer free product samples.