Impeccable results, accurate to a tee.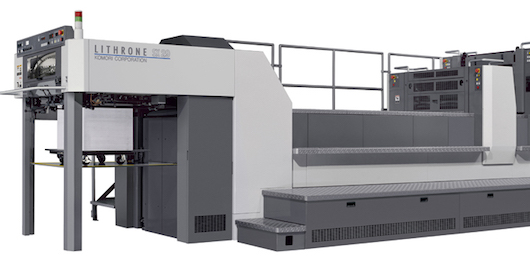 Our offset printing produces impeccable detail and precise color matching for the highest quality and most cost-effective high-volume runs.
We offer a large variety of specialized papers, inks, and custom finishes to make your project one of a kind. We offer free product samples.
Offset & Traditional Equipment:
(1) Omsca 40″ – 6 color – 26 x 40
(1) Komori Lithrone – 6 color w/ AQ Coater – 23 x 28
(1) Ryobi – 2 color – 12 x 18
(1) Ryobi – 4 color – 12 x 18
(1) TOK – 2 color – 10 x 13
(2) Heideberg Windmill Letterpress 10 x 15
(1) Heideberg Windmill Letterpress 12 x 18
(2) Heideberg Cylinder Letterpress 20 x 28
(3) Harris Seybold 42″ Cutter
(3) Stahl Floor Model Folders